Words and Images by April Whitlow
This is a new one for me. I've never ordered a subscription box before or done an 'Unboxing' post, but as chance would literally have it…I won one from Spark and Gusto! They are a new company (Just launched last month)  who put together subscription boxes filled with an assortment of goodies for health, fitness and adventure.  Seeing as I won the box, they are not paying me in any way to post about it or give you guys my opinions.  Anything you hear from me will be the honest truth.  I was stoked to win and anxiously awaited the delivery so I could tuck in!
It finally arrived today, so here goes!
The delivery from confirmed 'order' to arriving at my door was very quick. It arrived around mid-day on a saturday which was fantastic considering it was also Easter weekend.
The packaging is very cool.  There are motivational prompts everywhere, from 'Adventure Awaits' on outside edge, revealed when you open the box, to 'Plank! 30 Seconds: go!'
Inside was a personalised note from the Spark and Gusto team (super sweet!) and a list of the products and links to all the companies.  I'll list them below for you guys in case you're interested in checking them out individually.
Creative Nature Blissful Berry Bar
Meant to be for slow released and natural energy; it is made of cold-pressed gogi berries and super fruit.  I'm a sucker for anything cold-pressed!  Excited to try it out.
Fitbites Superfood Energy Balls
This one reminds me of Alice in Wonderland with the colour coding!  There are two balls in the resealable pouch.  The first one is green and meant to give you energy during an exercise and the second one is red for muscle repair and recovery.  I'm thinking this one might be good for a long hike, an intense gym session or a long distance skate or run.
This one is a basic workout tool for warm-ups.  I've been looking for one of these for a few work-outs i've been meaning to try so this one is a keeper.
I've tried these out before for my 1/2 marathon and with a flavour like 'Chocolate Peanut Butter' it's a wonder i'm not scoffing it right now…but it's just before bed-time…so maybe not a good idea, ha ha.
Sporttape Flex Tape Kinesiology Kit
There are four pre-cut strips and a guide which is awesome for someone who has never used it like myself. I haven't had any injuries or strains in a while, and i'll definitely do a full read-through of instructions.  Anybody have any experience with these? Effective? Not?
Cocopro Ultimate Hydrating Recovery Drink
Pure coconut water and whey protein! Tasty!  I'll probably sip this one during a yoga session.
I love a good beanie. I kind of have a habit of either losing mine or completely stretching it out, so I'm due a new one.  Plus the ones without bobbles are good for fitting under helmets on cold skate days.  I've already instagrammed it too! Always a good sign it'll stay in my wardrobe.
I have a pair of boots from Timberland that would go quite nicely with these and shoe-laces are something I'm always in need of as a skater. Though they might be a bit long for the skate shoes…I could make it work I think.
Songbird Naturals Cooling and Soothing Balm
There's a whole lot of good stuff listed on the ingredients list but basically it's a soothing balm. Bit of a tiny jar but I'm guessing a little goes a long way. I'll touch base with you guys on how this one goes for me.
Real Handful Strawberries and Cream Trail Mix
Like their description says 'a healthy snack to help fuel your day whether you're in the office or off for a walk in the woods'  Due to the nature of my day job, I'm not always able or willing to go off adventuring every day but these nibbles will remind me of the possibilities, and just be plain tasty too.
ok… I ate these right away…
They also added in an extra freebie of the 4:1 Carbohydrate Whey Protein Isolate Sports Drink Mix from High5 Nutrition.  It comes in a sweet citrus flavour and will be super handy for energy intensive exercises or days out on the bike or board.
Are you now as stoked on this box of goodies as I am?  Spark and Gusto are offering either full subscriptions or even the option to buy single boxes due to popular demand.
I'm looking forward to trying each product out and figuring out what adventures they could inspire. What should I do with some of these? Please feel free to leave your suggestions in the comments!  I'd love to hear from you guys. It's really tempting just to eat all the snacks at once!!  You can follow along with my first impressions on instagram or stick around for a follow-up review once I've used them all up.
Our most recent post
More reviews
TBT – This is not a sponsored post, products received from the company but all opinions are our own.
Image Credits
all photos by April Whitlow
WHERE TO FIND US
Tweet me @Shoveitmag
Instagram: shoveitmag
FB: https://www.facebook.com/shoveitmagazine
Pinterest: https://www.pinterest.com/shoveitmag/
Links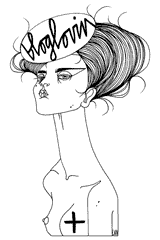 Comments
comments